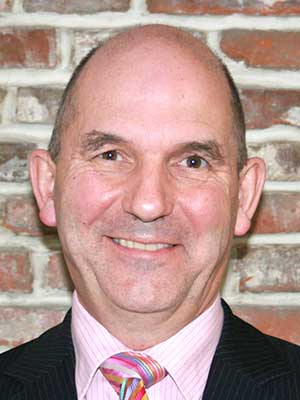 Tuesday
Chaucer Hospital, Canterbury
08:00 – 10:00; Weeks 1 & 3
08:00 – 13:00 Weeks 2, 4 & 5
One Ashford Hospital, Ashford
11:00 – 12:30 Weeks 1 & 3 
Mr. Philip Housden
Speciality: Orthopaedics
Mr Philip Housden has worked as Clinical Director of the East Kent Orthopaedic service until 2011 and since then has focused his non-clinical time on developing the regional Orthopaedic training programme.
He is currently a Training Program Director with regional responsibility for the senior trainee Orthopaedic surgeons based in the Kent Surrey and Sussex Deanery.
Private & NHS Treatment
NHS Treatment:
Kent & Canterbury Hospital (day case work)
William Harvey Hospital, Ashford
Private Treatment:
Chaucer Hospital, Canterbury
Benenden Hospital
One Ashford Hospital, Ashford
Education and Training
MBBCh (Wales) 1984, FRCS Edinburgh 1989, FRCS England 1999, FRCS (Orth) 1995
He undertook Fellowship training in Exeter in hip and knee replacement surgery and also Melbourne, Australia, covering knee and revision hip surgery in 1994/5 and took up my current Consultant post in East Kent in 1995.
The majority of his private work is at The Chaucer Hospital, Choose & Book NHS surgery at Benenden Hospital and most NHS surgery at either the Kent & Canterbury Hospital (day case work) or the William Harvey Hospital, Ashford. He also has admitting rights to the KIMS Institute.
Special Interests
Consultant Orthopaedic Surgeon, East Kent NHS University Foundation Trust
Knee surgery including arthroscopic, soft tissue and ligament surgery as well as partial and computer guided surgery of the knee.
Hip surgery including arthroscopy and hip replacement in the younger adult and older patient with osteoporosis.
My Fees
My consultation fees are set out below.  Please note these fees do NOT include any investigations, procedures or treatment, these may be invoiced separately by the hospital.
Initial consultation £185
Follow up consultation £115
Patient Contact Form
Please note that we will require a letter of referral from your GP prior to booking your appointment.