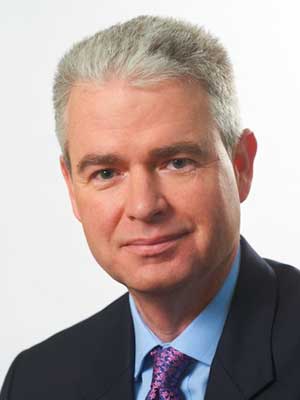 Tuesday
One Ashford Hospital
08:00 – 13:00 Weeks 1, 3 & 5
12:30 – 14:00 Weeks 2 & 4
Thursday
Chaucer Hospital
08:30 – 12:30 Week 1
14:00 17:00 Week 3
Mr. Henry Sharp
Speciality: ENT
Henry qualified in Medicine (MBBS) at St Thomas' Hospital in London, and received his basic ENT training in Oxford and at Charing Cross and The Brompton Hospitals in London.
His higher surgical training as a Specialist Registrar in ENT Surgery was undertaken in London, and he was based at Guys, St Thomas' and Kings Hospitals. He received super-specialised paediatric training at Great Ormond Street Hospital for Children and The Evelina Childrens Hospital at St Thomas' Hospital in London.
In 2003, Henry undertook a Fellowship in advanced Sinus Surgery and Facial Plastic Surgery at an internationally renown centre in Fulda, Germany helped by a grant from The Royal Society of Medicine.
To access Mr Sharp's personal website click here
Private & NHS Treatment
NHS Treatment:
East Kent Hospitals University Foundation NHS Trust
Kent and Canterbury Hospital
William Harvey Hospital
Private Treatment:
BMI Chaucer Hospital,
One Ashford Hospital,
Spencer Private Hospitals
Benenden Hospital Trust
Education and Training
MBBS (London), FRCS General Surgery (London), FRCS (ORL-HNS)
Henry is a Fellow of the Royal College of Surgeons of England (FRCS) in both General Surgery and in Ear, Nose and Throat Surgery and an accredited surgeon by the Specialist Advisory Committee in Otorhinolaryngology – Head and Neck Surgery.
At the completion of his training he was awarded his Certificate of Completion of Specialist Training (CCST) by the Specialist Training Authority of the Royal Colleges of Surgery.
Henry is a member of The British Medical Association (BMA), The Royal Society of Medicine (RSM), The British Association of Otorhinolaryngologists – Head and Neck Surgeons (ENT-UK), The British Rhinological Society (BRS), The European Rhinologic Society (ERS) and The European Academy of Facial Plastic Surgery (EAFPS).
Henry also has a long standing interest in teaching and research – please click on these links if you wish to read his Curriculum Vitae or the research papers he has written.
South Thames Specialist Registrar Training Scheme based at Guy's, St Thomas' and Kings Hospitals and Great Ormond Street Hospital for Children, London
Special Interests
Rhinology (Treatment of disorders of the Nose and Sinuses)
Nasal Plastic Surgery (Rhinoplasty and Nasal Reconstruction for cosmetic reasons or following Trauma)
Ongoing interest and research in treatment of sinus disorders and the treatment of nasal polyps
Publications
Over 25 peer reviewed articles in ENT Journals.
My Fees
My consultation fees are set out below.  Please note these fees do NOT include any investigations, procedures or treatment, these may be invoiced separately by the hospital.
Initial consultation £200
Follow up consultation £150
Procedures in clinic add £75 to my professional fee, plus hospital fees
I am registered with BUPA, AXA PPP and all other private medical insurers and my fees are compliant with their policies
Patient Contact Form
Please note that we will require a letter of referral from your GP prior to booking your appointment.