COVID-19
Due to the rapidly changing situation with Covid-19 we are trying to maintain our usual level of service.  However, due to staffing issues we are struggling with call volume.
As things currently stand BMI The Chaucer Hospital and One Ashford Hospital are now closed to any private activity.  A number of our consultants are offering telephone or other electronic media consultations.
If you have an appointment before 14 April 2020, would you please understand that this is cancelled.  If you would like to arrange an alternative method of consultation, please email us at admin@doverstreetdoctors.org.uk.
We apologise for this inconvenience, but trust you will understand the situation.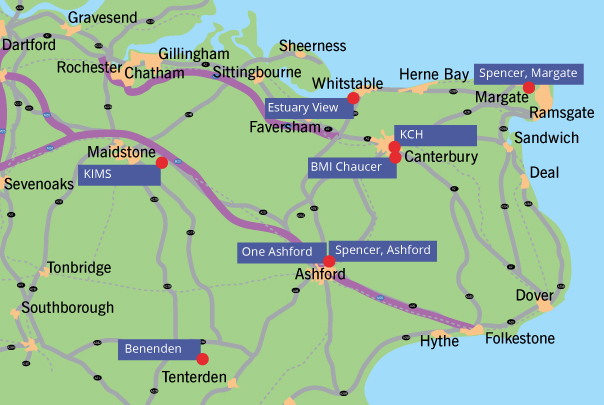 This group was set up in 1992 by Bob Heddle, one of the most respected senior General Surgeons in East Kent.
Bob Heddle's philosophy was to bring together the administrative support for a group of like-minded, high quality, independent doctors and particularly surgeons, who had private practices based around Canterbury.