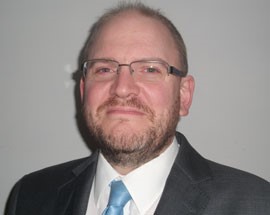 Monday
Chaucer Hospital, Canterbury
2nd Week; 09:30 – 16:30
4th Week; 09:00 – 12:00
One Ashford Hospital, Ashford
Week 4; 13:30 – 16:30
Thursday
Spencer Wing, Margate
16:00 – 17:15
Dr. Neil Collighan
Speciality: Consultant Anaesthetist and Pain Consultant
Clinical Interests
The management of pain using a combined approach of medical, psychological and interventional methods.
Specialities:
+ Anaesthetics

+ Pain management medicine
Personal profile
Dr Collighan graduated from Edinburgh University Medical School in 1996. He has spent the last 13 years undergoing training and research in anaesthesia, intensive care and chronic pain management.
Higher specialist training in pain management was undertaken in the Yorkshire School of Anaesthesia. In July 2009 he was appointed as a consultant for the East Kent University NHS Foundation Trust in anaesthesia, intensive care and chronic pain management. Dr Collighan's current commitments are spread between the QEQM Hospital, Margate and the Kent and Canterbury Hospital, Canterbury.
Dr Collighan has been trained in the more complex interventional procedures including spinal cord stimulation, intrathecal drug delivery devices and intradiscal therapies. He believes that all pain management strategies should be a combined medical, interventional and psychological approach to ensure optimum results and patient well-being.
Other treatments offered can include
Cervical/thoracic/lumbar/caudal epidurals under X-ray guidance

Cervical/thoracic/lumbar/sacral nerve root blocks

Guanethidine blocks

Paravertebral blocks

Cervical, thoracic and Lumbar facet joint injections

Sacroiliac joint injections

Radiofrequency denervation of cervical/thoracic/lumbar facet joints and sacroiliac joints

Lumbar sympathectomy

Pulsed radiofrequency of a dorsal root ganglion

Joint injections under X-ray guidance

Occipital nerve blocks
To access Dr Collighan's own website CLICK HERE
Private & NHS Treatment
NHS Treatment:
QEQM Hospital, Margate.
Kent and Canterbury Hospital.
East Kent Hospitals University Trust.
Private Treatment:
Spencer Private Hospitals, Margate
The Chaucer Hospital, Canterbury
One Hospital, Ashford
Education and Training
Special Interests
Publications
My Fees
Consultation:
My consultation fees are set out below.  Please note these fees do NOT include any investigations, procedures or treatment, these may be invoiced separately by the hospital.
Initial consultation £220
Follow up consultation £150
Patient Contact Form
Please note that we will require a letter of referral from your GP prior to booking your appointment.