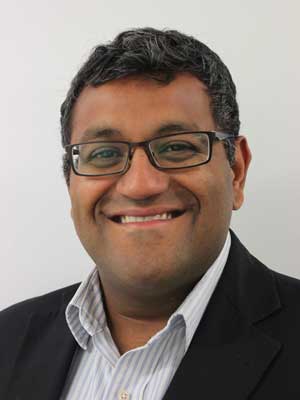 Friday
All consultations via telephone at present
Dr. Kannon Nathan
Speciality: Oncology
Dr Nathan is a core member of the multi-disciplinary meetings for gynae-oncology, neuro-oncology and head and neck oncology. He is active in the development and education of oncology registrars and the co-host for one of the nationally recognised teaching courses for oncology trainees.
He is part of the medical advisory committee for the BMI The Chaucer Hospital, as well as the consultant representative for the radiation protection committee at the Kent Oncology Centre.
Private & NHS Treatment
NHS Treatment:
Kent Oncology Centre, Canterbury
Private Treatment:
BMI Chaucer Hospital
Education and Training
Dr Nathan undertook his training in oncology as part of the London Deanery Pan Thames rotation – with experience gained in Kent, Guys and St Thomas' Hospital, North Middlesex Hospital and Mount Vernon Cancer Centre, with junior oncological experience at Charing Cross Hospital and The Royal Marsden Hospitals.
He became a consultant in 2012 and has assisted in the implementation of IMRT in head and neck and primary brain tumours at the Kent Oncology Centre.
Special Interests
Publications
My Fees
Consultation:
My consultation fees are set out below.  Please note these fees do NOT include any investigations, procedures or treatment, these may be invoiced separately by the hospital.
Initial consultation £230
Follow up consultation £180
Patient Contact Form
Please note that we will require a letter of referral from your GP prior to booking your appointment.